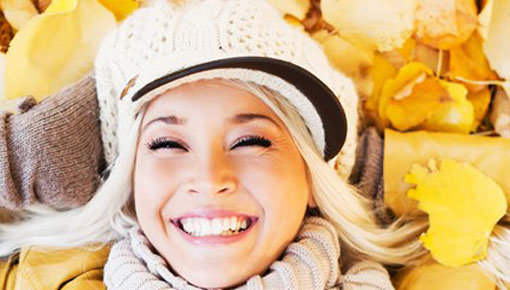 Autumn Skin Care
During autumn the skin has to endure a lot, especially the face and hands. Rain, harsh wind, cold and artificial heating make the skin more sensitive and dryer. How can you optimally care for your skin?
Exfoliate
Scrub your skin 1-2 times a week. Use a mild scrub for the face and a coarser for the body. By exfoliating, dead skin cells are removed and the recovery of the skin is stimulated. Don't forget the feet (especially the heels)!
Take care of your hands
The hands always have a lot to endure, but in autumn even more: they get dry faster due to cold outside and drought indoors. It is therefore important to keep them nourished and hydrated. Use your Hands & Nails Cream regularly. H&B has various paraffin-free hand creams in its range that prevent and repair gaps and are quickly absorbed by the skin.
Drinking water
It is important that you moisturize the skin both from the outside (creams) and from the inside. Pure water (eg avoid alcohol and coffee) is the most effective for this.
Moisturize regularly
The thick clothing that you wear in autumn prevents the skin from breathing freely. Therefore, use a rich body butter or body cream. Pay extra attention to the dry parts such as the shins, knees, feet and elbows.
Protect your skin from the sun
Even in autumn it is important to protect your skin well against the sun. A day cream with an SPF 20 offers sufficient protection.
Use a serum and a richer cream for your face
Due to the harsh, cold wind, rain and the warmth and dryness of artificial heating, the skin often feels tight and cracks, flakes and red spots can quickly develop.
It is therefore best to use a face cream that nourishes your skin well, hydrates and protects against cold, rain, wind and temperature changes. Give your skin an extra boost by using a serum before applying your cream. Also regularly apply a nourishing face mask.
Don't shower too long nor too hot
After a cold autumn day, it is of course wonderful to take a long, warm shower or bath. However, shower and bath water removes many of the natural fats and moisture-retaining substances from your skin, making it dry quickly. So limit the time in and under water and use mild products.